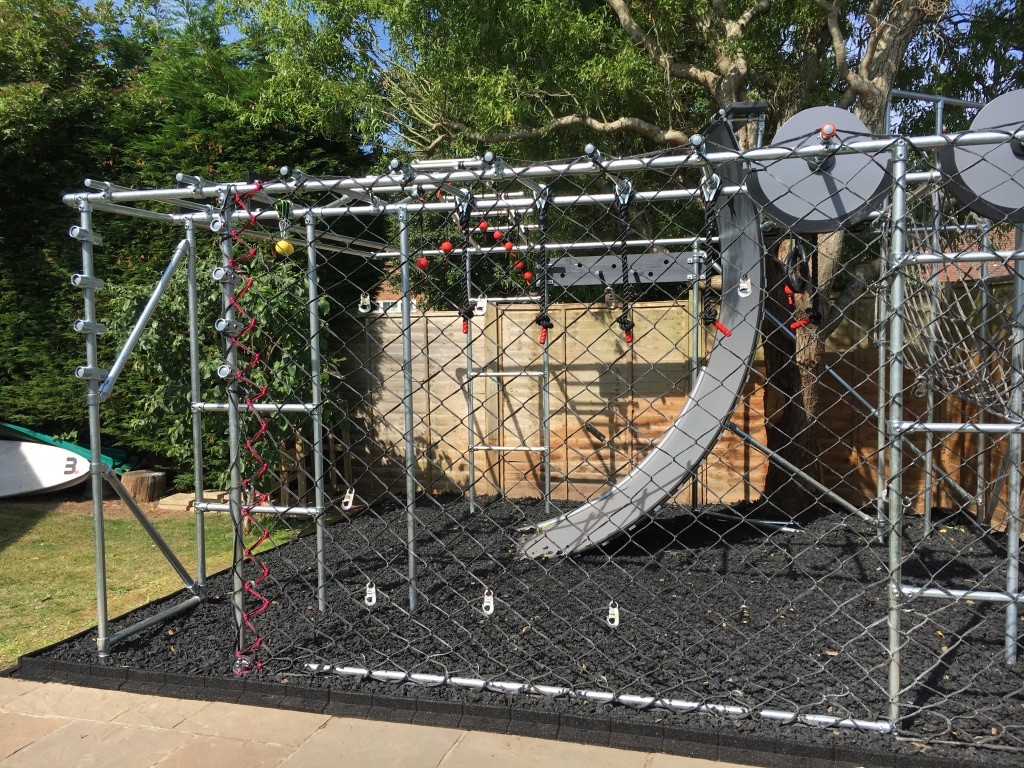 One of our valued customers completes their fantastic Ultimate Ninja UK experience in their own garden. Eco-Chippings is pleased to have provided our chippings to make this Ninja course look just brilliant. If you want to look like a superhuman Ninja athlete then there are many courses you could create. For that great look and fall protection talk to us about the chippings you need.

We reliably also supply coloured rubber chippings to installers, major attractions and the general public throughout the UK for a variety of projects.
Made from recycled rubber chippings, our chippings are the perfect eco-product alternative to traditional bark or mulch; and available in a pleasing range of vibrant and rustic colours. Eco Chippings provide an aesthetic splash of colour to any surface, with added property benefits of not rotting or decomposing, or needing regular replenishment.
With unrivalled industry quality our chippings are a unique product within the market. Specially formulated colour encapsulation to ensure a long lasting, fade resistant and weather proof finish which will not rub off, wash off or stain.  Eco-Chippings are frost resistant and provide excellent drainage. Absorbs impact from falls or tumbles which reduces the risk of injury.
Providing better coverage than traditional bark and only requiring just 20kg/m² for use as a mulch. Our chippings are easy to handle and install, giving better surface coverage with little time required for maintenance.
For peace of mind and hassle free aesthetically pleasing ground coverage, Eco Rubber Chippings are the perfect product for Safe Play and Decorative Border applications.
Email : info@ecochippings.co.uk  |  Website : www.ecochippings.co.uk